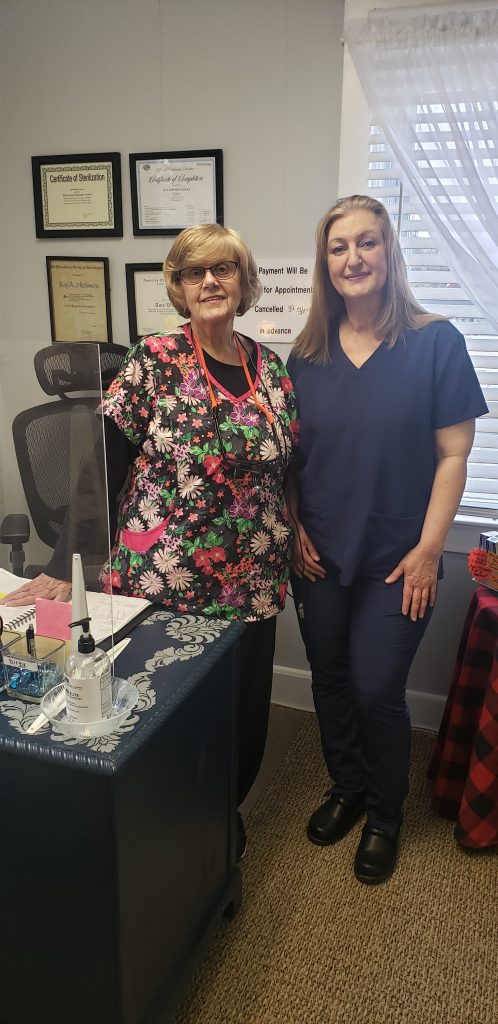 Hello, and welcome to our website. Please allow me to tell you about myself. I've been doing electrolysis in Delaware County for 40 years. I'm also a Registered Nurse (PA), I graduated from Fitzgerald Mercy Hospital School of Nursing in Darby, PA. I worked as a Medical-Surgical R.N. at Delaware County Memorial Hospital in Drexel Hill, PA. My mother, Elizabeth H. Williams, had an electrology practice, and I became interested in learning electrolysis because of her.
I am a charter member and former officer in the Pennsylvania Society of Electrologists and I received my Certified Registered Electrologist certification (CRE) from the Pennsylvania Society of Electrologists. I am also a member of the American Electrology Association.
I really enjoy my work as an Electrologist. I feel I am able, with my skills, to make a positive difference in people's lives and that is very satisfying to me. I hope you like what you read here and give me a call to discuss YOU!
I'm excited to announce that my daughter, Amy Windebank has joined my practice. She's completed her Apprenticeship. She's been working in our practice, full time, for 3 yrs.
Treatments are performed in an attractive, totally private, comfortable and clean environment. I use only medically sterilized equipment and sterile, disposable probes. I recently upgraded my eyewear to the Rose Micro Solution Magnifying Loupes.
The Rose Micro Solution Loupes offers the highest resolution and clarity for more accurate insertions. The electrolysis machine I use is digital and state of the art. What does Digital Technology mean? It means the settings are right on the mark, and the currents are incredibly balanced. This ensures a smooth, comfortable treatment during every visit.
The machine is the The Clareblend "Elegance" which effectively combines the speed of the short-wave method with the low regrowth rate of the galvanic method because it accelerates galvanic action with simultaneously applied short-wave at a very low intensity. This unique interaction results in a moderate treatment speed which leaves the skin in excellent condition with a minimal amount of regrowth. I purchase a new Electrolysis Machine every 5 years so I can offer my clients the most up-to-date machine and techniques that are available.
We are happy to welcome to our practice another skilled & empathic Electrologist. Her name is Theresa Taraba. She's been with us since August, 2021.